North East Indiana's Second Largest City

(20 miles southwest of Fort Wayne, Indiana; the midwest's fastest growing city)
Huntington, Indiana 5 Bridges Corridor Plan
With only 5 bridges over the Little Wabash Huntington finds its cross-town traffic corridors under utilized.
Broadway Street (Excellent Travel Corridor Exists)

Briant Street (Improvements Needed)

Jefferson Street (Maximum Use Corridor Exists)

Lafontaine Street (Improvements Needed)

9/37 Bypass (Excellent Travel Corridor Exists)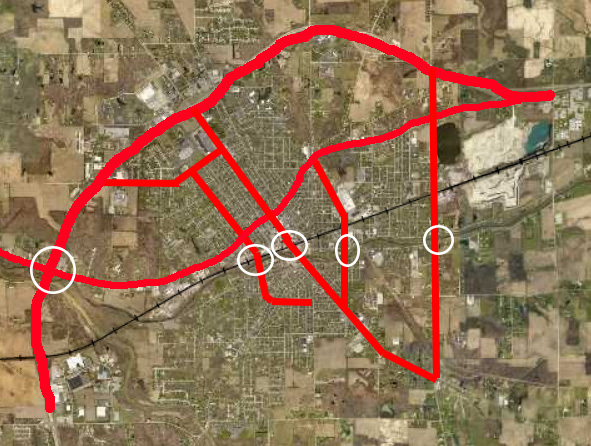 Fortunately only 2 of the 5 corridors need adjusted. Briant Street Corridor and Lafontaine Street Corridor.
Briant Street Corridor is important for the South Side Business Community.
As an area that needs revitalized economic activity, the completion of the Briant Street Corridor is the big boost that will turn the tide for this area. It may also be the lowest cost of the 2 needed projects. Possible intersections with all of the dead end streets would be a boost for the neighborhood. Currently Harrison, Woodlawn, Leopold, Wilkerson and Washington Streets all dead end and would be a useful intersection with the Briant Street Corridor.
There is currently not a direct route from US 24 to the South Side Business District. Completion of the Briant Street Corridor will connect Old US 24 directly to South Jefferson Street in the heart of the South Side Business area.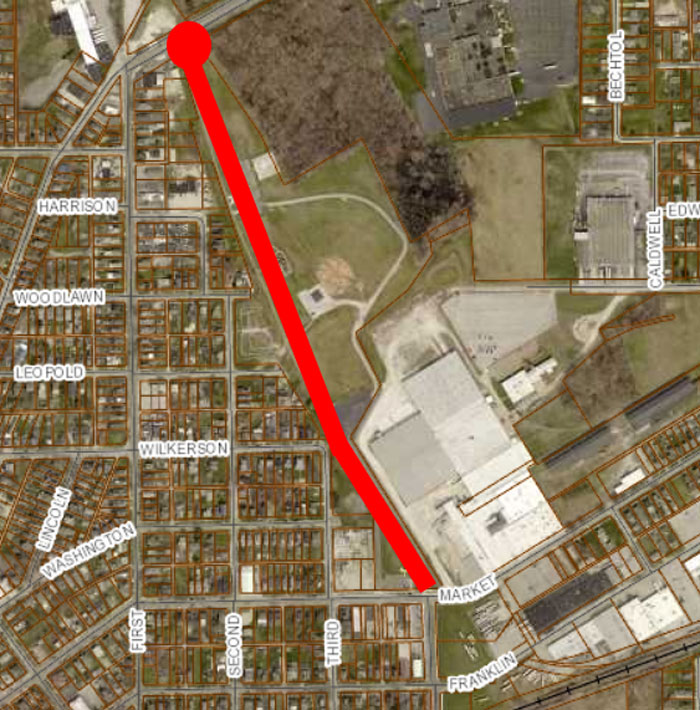 ---
LaLafontaine Corridor from William Street to Etna Avenue will not only provide a more convenient connection to the north side of the Little Wabash River but it will also relieve traffic that is currently using the Jefferson Street bridges. Alignment to meet Wright Street at Etna Avenue would enhance the project by coordinating traffic flow from both sides of Etna Ave.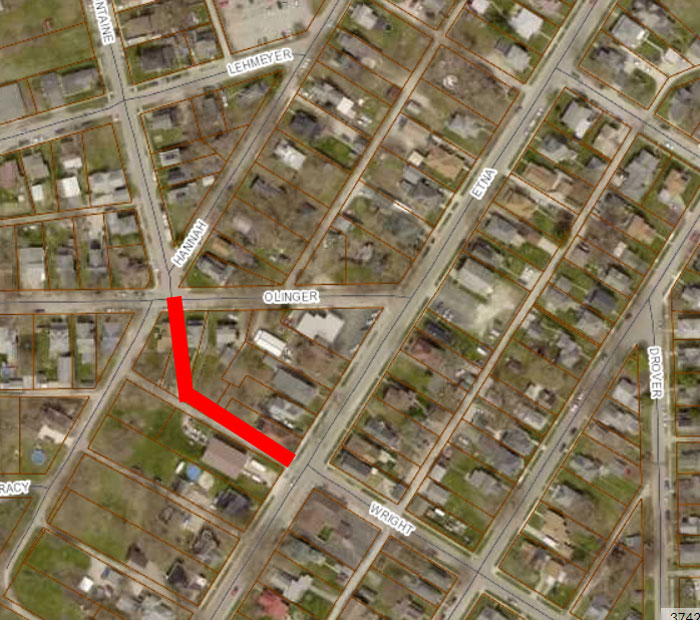 Back to www.46750.com
Copyright © 1999 - 2023 Northpoint Group, Inc. Fort Wayne, IN 46814 USA All rights reserved.